Our management team has extensive operational experience in the biopharmaceutical industry, including launching and growing companies in the US and EU, manufacturing biologics, developing and registering biopharmaceuticals and vaccines, partnering with pharmaceutical companies worldwide and raising international public and venture capital funding. The research experience of our scientific team in the coronavirus dates back to 1990.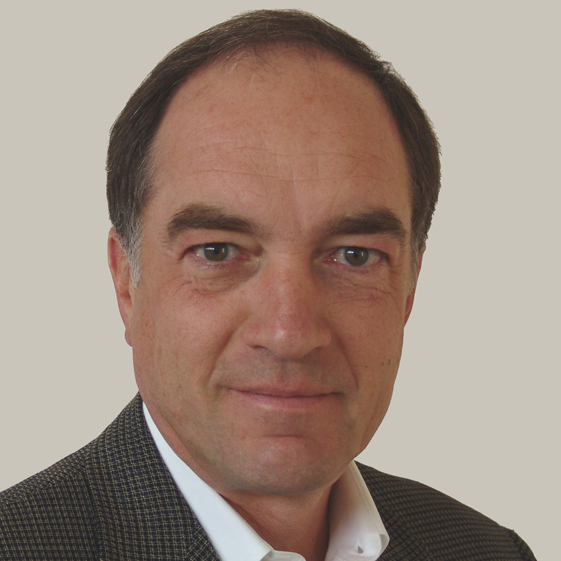 Pascal Brandys
Chief Executive Officer
Mr. Brandys has a 35-year extensive and successful global experience in the biotechnology industry and finance, particularly in genomics and vaccines.  He served as Chairman and CEO of Genset, a genomics company he co-founded in 1989 and grew to a market capitalization over $1.5 billion before its acquisition by Merck-Serono in 2002.
While at Genset Mr. Brandys organized the first dual IPO on NASDAQ and Euronext, structured alliances with seven major pharmaceutical and biotechnology companies, including the world's first pharmacogenomics agreement with Abbott Laboratories in 1997, and expanded operations on four continents, including Australia, California, France, Japan and Singapore.
Most recently, from 2013 to 2019 Mr. Brandys was co-founder and CEO of CompuVax, a leader in computational engineering of vaccines. Previously, Mr. Brandys was President and Managing Director of Biobank Technology Ventures LLC, a holding he co-founded in 2001 focusing on early stage life science equity. Mr. Brandys has held numerous corporate directorships in public and private companies, most notably in NASDAQ-listed Innogenetics NV, ILOG SA and Ceres, Inc., and is currently a Director of Anima Biotech.  From 1988 to 1989, Mr. Brandys was a Partner at Eurocontinental Ventures in London and a pioneer in biotechnology investments in Europe.  In 1986 he founded and became CEO of Unihon Services, a company providing corporate finance and venture capital services in Japan.
Mr. Brandys is a graduate of the Ecole Polytechnique of Paris and holds an MS in Economic Systems from Stanford University.  Mr. Brandys was also a founder and President of France Biotech, the professional association of French biotechnology companies from 1997 to 2000 and he received the Outstanding Service to Biotechnology Award from the European Life Sciences Partnering Foundation in 1999.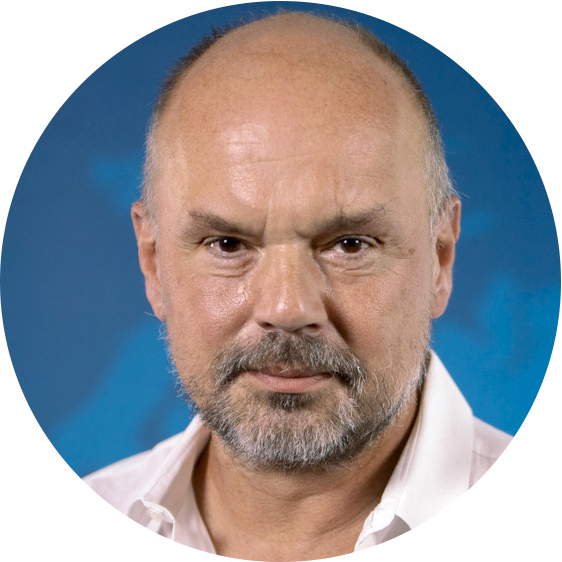 Jens Herold, Ph.D.
Chief Scientific Adviser
Dr. Herold is a specialist of the coronavirus since 1990. He is Head of Global Biopharmaceutical Project Management and Global TechRA at the Biopharmaceutical Business Unit of Boehringer Ingelheim, Germany, a world leader in contract manufacturing of biopharmaceuticals, since 2012. He has held senior management positions in biopharmaceutical companies during the last 20 years, and has extensive entrepreneurial experience.
From 2006 to 2012 Dr. Herold was Head of Project Management at Trion Pharma, Munich, Germany, a biotech company developing tri-functional, bispecific antibodies, and responsible for the development and successful registration of catumaxomab in Europe. Previously Dr. Herold was Project Manager at Vakzine Projekt Management, Hannover, Germany, a vaccine development company where he was responsible for the development of a cytomegalovirus vaccine candidate.
Dr. Herold was the co-founder of two biotechnology companies, Allagon Pharma in Munich, Germany in 2005 and Iguazu Biosciences in San Francisco, California, a company with focus on prophylactic vaccines against HIV and SARS, he also co-founded with Mr. Brandys in 2001.
Dr. Herold started research on the coronavirus in 1990 and concluded his Ph.D. thesis on coronavirus in the laboratory of Prof. S.G. Siddell at the University of Würzburg, Germany in 1995. Dr. Herold received the prize of the Leopoldina Academy of Natural Sciences in 1998 for scientific research abroad.